Why we think Groove is the Best Website and Funnel Builder in 2022
If you want your business to grow quickly, you need to focus on getting the maximum value out of the tools you use to build and manage your website and digital marketing. But if you don't have any skills in that department, you can always use a website builder. A website builder and sales platform boosts the sales of a growing business by using different marketing tools and tactics.
GrooveFunnel is a funnel and website builder that boasts a powerful collection of 18 tools for any business owner or online marketer to utilise. If you've considered using GrooveFunnels, but aren't sure whether it's the right choice, we'll cover cover it's features in our review.
Their Lifetime access ends midnight 22 Feb, after that it moves to their monthly plan.
Click here to access a video for more information on Groove's many features.
What is GrooveFunnels?
GrooveFunnels is the ultimate digital product to make a profit from your growing business. No matter what type of business you have, you can profit from this platform by making more sales and creating websites and landing pages.
How your website looks has a significant impact on the number of sales you get. With the help of GrooveFunnels, you can customise your website and increase sales funnels and even tap into automated emails.
GrooveFunnels: Who It's For?
GrooveFunnels offers more than just website building and sales funnels. There's something for almost every business. Wondering who can benefit from GrooveFunnels, see below for a view on who can benefit from this powerful platform:
Online Consultants: You can easily create landing pages, memberships, funnels, and a lot more by using Groove at a considerably reasonable price. If you opted for any other software offering similar services; it can cost you more than $300 per month, just for one of their features. With Groove, at the moment (ends 22 Feb), they are offering a lifetime plan for all their services.
Course Creators: Course creators can easily grow and market their business with Groove.
Business owners: You can use Groove pages to rebuild your website, create new mini-sites, and use additional features such as a shopping cart, video, webinar, email platform. It basically has everything a business could ever need.
eCommerce Stores: Groove offers superior marketing features over and above other estores such as selecting a range of templates to build your store, displaying products, designing landing pages, and much more. As Groove offers you the ability to create as many sites as you like with their Platinum plan, you could separate your store into niche sites and attract more unique visitors.
Marketing Agencies: Groove has almost everything that a marketing agency needs. Be it website designing, countless templates, or sales funnels.
Affiliate Marketers: If you're an affiliate marketer, or looking to get started, Groove is the perfect platform for you. You can manage a wide range of affiliate sites, all from one platform. You can link a blog, an email marketing campaign, exit pop ups, membership site, and so much more to your affiliate site.
What are the Best Features of GrooveFunnels?
Now that you have a good view of Groove funnels, let's look at its best features that have made it so popular.
1. GroovePages
Let's start with the most basic yet important feature of GrooveFunnels – GroovePages. GroovePages builds sales funnels, websites and landing pages for your business.
You can quickly grow your business with this tool, even if you don't have coding knowledge. The best feature of GroovePages is that it is intuitive and simple to use. It also offers a wide range of templates that you can choose from. This includes full websites for every area of your business such as stores, sales pages and affiliate sites.
Whether you're a content marketer, blogger, online seller, or just a small online business, Groove Pages will be useful to you. It also includes various tools, including SEO, analytics and tracking, drag and drop functionality, custom domains, and much more.
2. GrooveSell
If you're an affiliate manager, GrooveSell is the feature you need. You can easily be an affiliate manager while buying or selling products/services. It is also easy to navigate. Some of the key points of this feature include order bumps, checkout cart builders, one-click upsells and downsells, and much more. It's also great for offering different pricing, including free trials, one-time fees, recurring fees, etc.
3. GrooveMail
If you want to use an automated email marketing tool, GrooveMail is essential. You can create effortless email newsletters that are tempting to read with the help of this marketing tool. You can send emails to 500 contacts with the free plan, and you can easily send emails to up to 10,000 contacts if you opt for the lifetime plan.
4. GrooveVideo
GrooveVideo enabes you to create visually appealing videos and you can reach out to your target audience with the help of this feature. It's great for marketing and reaching a wider audience. There are different video players available that can be used as-is or customized to match your requirements.
You can even change the content and presentation if needed based on your audience's behavior and expectations.
There are 18 tools in total, some of these include GrooveQuiz to created quizzes; GrooveWebinar which allows you to conduct automated and live webinars; GrooveCalendar which is similar to Calendly and is great for scheduling events, meetings and calls; and GrooveMarketplace which this allows users to find products from other affiliate marketers, companies, and users.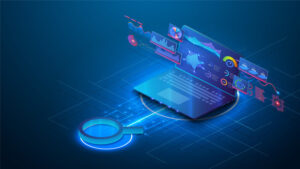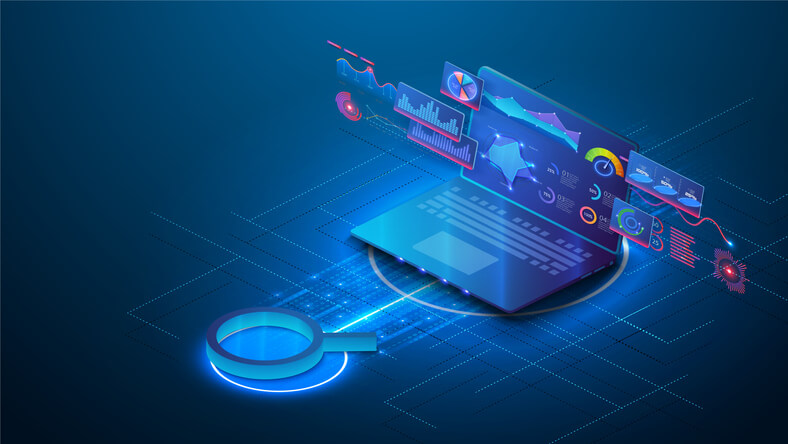 What do you get with a Lifetime Account?
Groove funnels has been described as a quantum leap in technology for ecommerce by one of its users, as it allows you to manage all your online requirements. Just having all these powerful tools in one place can transform the efficiency of your business.
Having said that, the free account is a great opportunity to try out the platform, and get a feel for how it works. The sad news is that after the lifetime plan ends on the 22 Feb, you will have to pay $299 a month to access all of the 18 features. The lifetime plan gives you access to them all for life. We opted for the lifetime plan and it has been one of our best assets.
The lifetime account is free from limitations. If you opt for Groove, the cost will seem insignificant compared to the amount of money you will save on purchasing individual digital tools, as you get so many tools and features in one platform.
Pros and Cons
Nothing in this world is perfect; the same can be said for GrooveFunnels. Here are some of the pros and cons of Groove:
Pros
The biggest advantage of Groove is that there is an option to purchase the lifetime account, which gives you access to everything for life. The lifetime account can make life easier and your business more profitable.
Even if you don't have SEO experience, you can give your competitors a run for their money by using Groove. It has everything you need for SEO, including meta titles, meta descriptions, and keyword research.
Groove allows you to customize your landing pages based on your needs. You don't need any coding experience; you simply choose from the pre-designed templates and customize them however you want. They have templates for all types of businesses.
The website builder is easy to use, and you can edit the website templates provided to launch professional looking websites quickly and easily.
Cons
While Groove is undoubtedly a powerful website builder and offers great features, it has been in the development phase for a while which has allowed the tech team to refine the product. Now that they are coming out of the beta phase, the lifetime plan will end on the 22 Feb 2022 PST time, and move to a monthly plan. So, the window to upgrade is tight, but it is well worth having access to all the tools for life. The downside is that once the lifetime offer has gone, it has gone, there will be no stepping back and you will have to pay $299 a month for life.
Cost of Plans
Currently, Groove only offers two types of plans. They are the free and lifetime plans. In the lifetime plan, there are three ways to make payments. The payment plans include:
Making a complete down payment of $1,997 for the Platinum Lifetime plam
Paying in 3 payments of $699.
If you compare the pricing of Groove with other software that offers similar services, Groove is the most affordable and efficient option on offer.
In Summary
The price you pay is nothing compared to what you can earn in the long run. Overall, GrooveFunnels is one of the best website builders and sales funnels, that you can find today at a reasonable price. A key benefit is that there a short window to purchase the lifetime plan, so it's best to get onboard quickly before the lifetime offer ends.
Disclosure – we will receive a commission on your purchase Groove or any of its products when you click a link on this website. This does not impact our decision on this review of Groove Funnels. It is a tool that we use ourselves and we believe it is the perfect tool for digital marketers and business owners.
We can;t stress enough the fact that the lifetime launch offer is only available until the 22 February 2022 PST, so you don't lose the opportunity of getting all the features and functionality for life.